Andrew's music refers to a wide-ranging and eclectic compositional aesthetic. From rhythmically intricate jazz phrases to glistening soundtracks, he is comfortable moving between contrasting worlds.
The music grows from the same acoustic reality, regardless of stylistic considerations; the work begins as a blank canvas to which a set of considered constraints are meticulously applied. This is especially true of his 'pure' composition, where a concern for transformation comes into play: a measure of the degree of change, of distance and of formation.
His new work explores the figural, aligning it to the soundscape; the écriture to the sound event, the discursive to the presentational.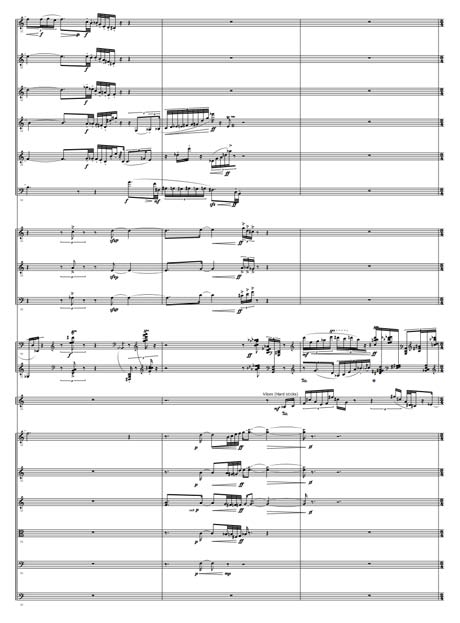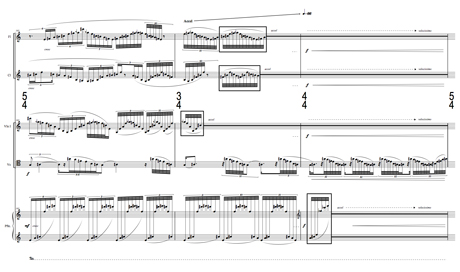 Andrew's compositions have been performed by a variety of ensembles including Firebird, Ixion, Balanescu String Quartet and the London Sinfonietta.
Duende, for 17 instruments (1st excerpt)
Recall/Derivatives, for 7 instruments (excerpt)
Secret Garden, for string quartet (excerpt)
Duende, for 17 instruments (2nd excerpt)